"Gin" being the word from the Negroes in the USA, short for "engine", used in separating the seed from the cotton, hence "cotton gin", the machine, ginning, the process.
Cotton growing is very big in central NSW, and some say it is part of the reason for the shortage of water in the Murray-Darling River basin, as cotton requires copious quantities of water.
But it is a very big export earner and provides much employment.
The cotton is trucked to the processing plant from the farms in large square blocks or latterly large round bales, these being made within the harvesting machine and so producing a cleaner product.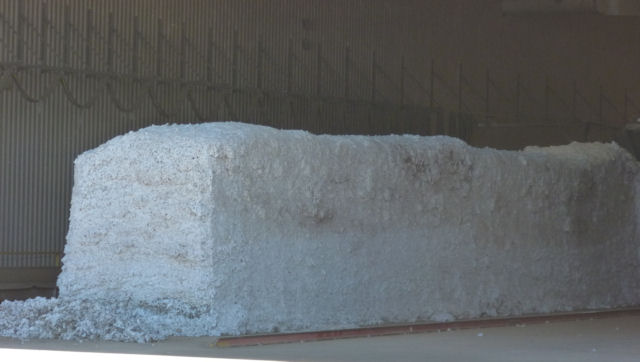 It takes a unique machine to shift these blocks from the storage paddocks to the teaser.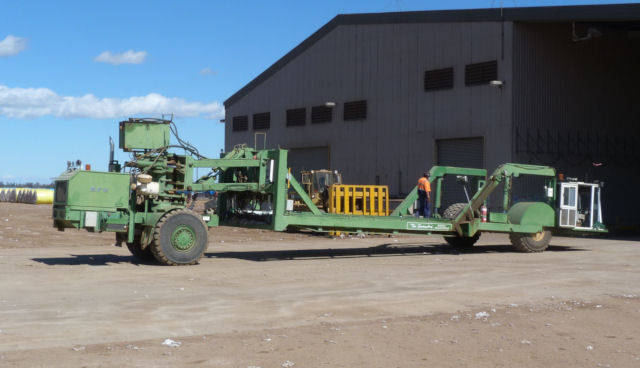 The blocks are first teased to a fluffy consistency.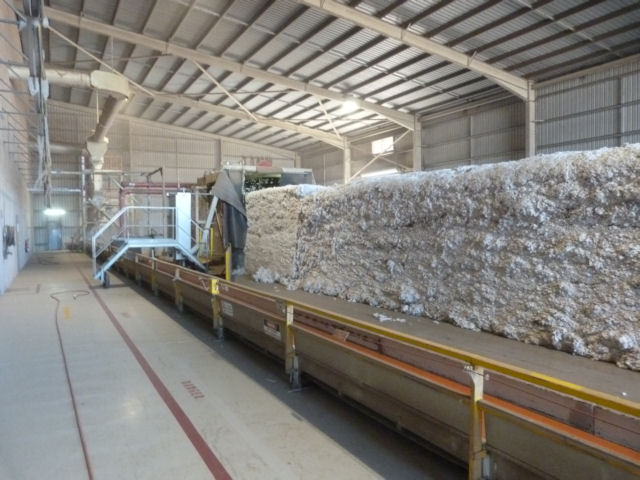 Then the hard outer casing of the cotton bole is removed together with dust and other debris, by blowing the cotton through separators.
The cotton then goes through the "GIN" and the seed is removed. The cotton is seen on the mid section and the seed falling in the lower part of the machine.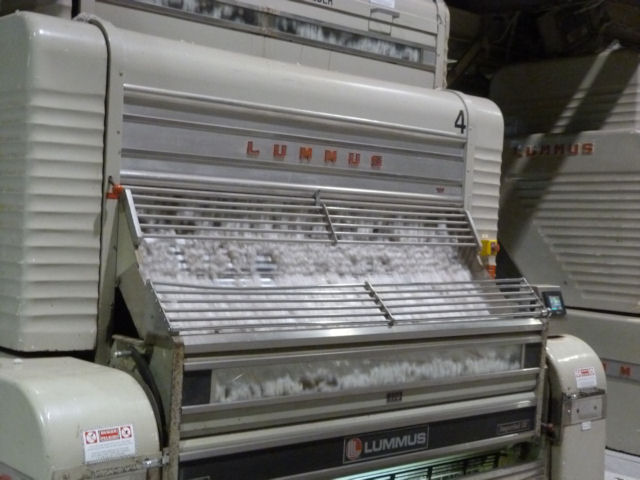 This pic shows raw cotton on the right, seed in the mid section and the finished clean cotton to be baled on the left.
The seed in the raw cotton on the right is within the cotton and can not be seen.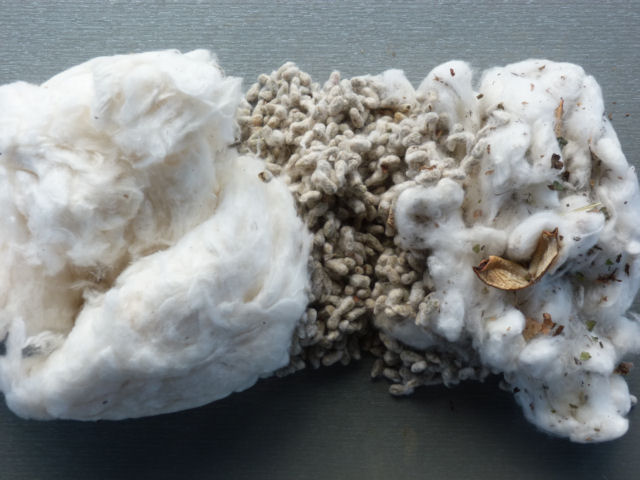 The cotton then is baled into 237 kg bales.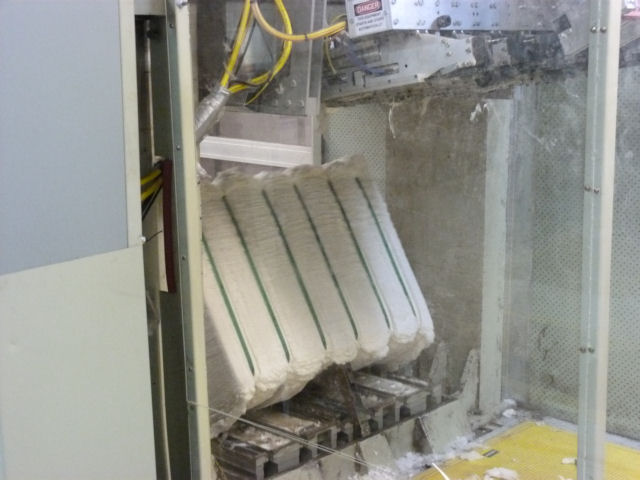 Sampled, graded, and about 80% is exported to China, and some of it eventually comes back in the form of material and garments.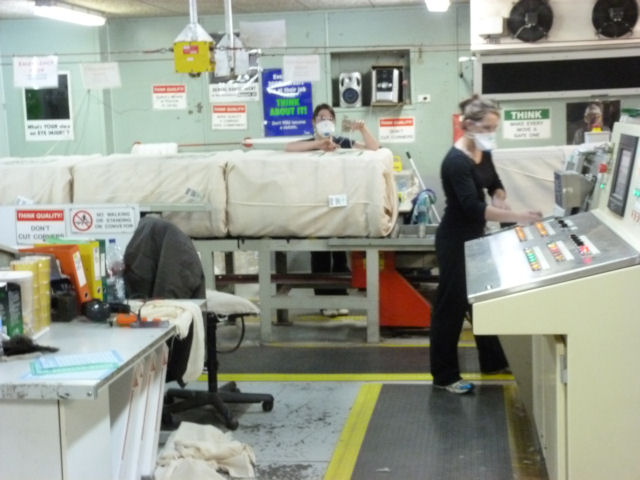 What an interesting tour of a ginning plant. Thank you Nadine and Jodie.